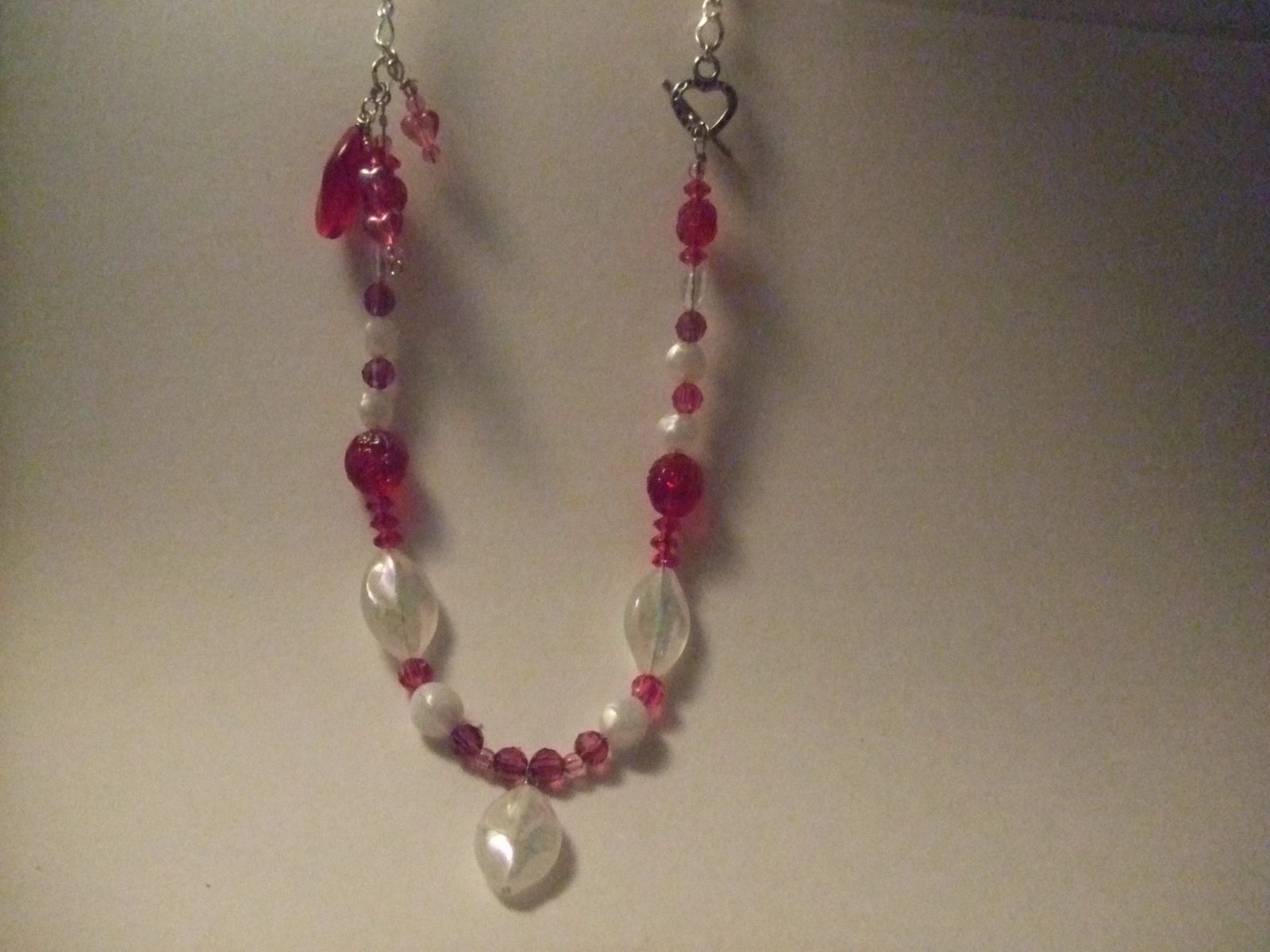 Purple and pearlized white glass on silver link chain with heart-shaped toggle side clasp. 22" long.
$36
SALE $27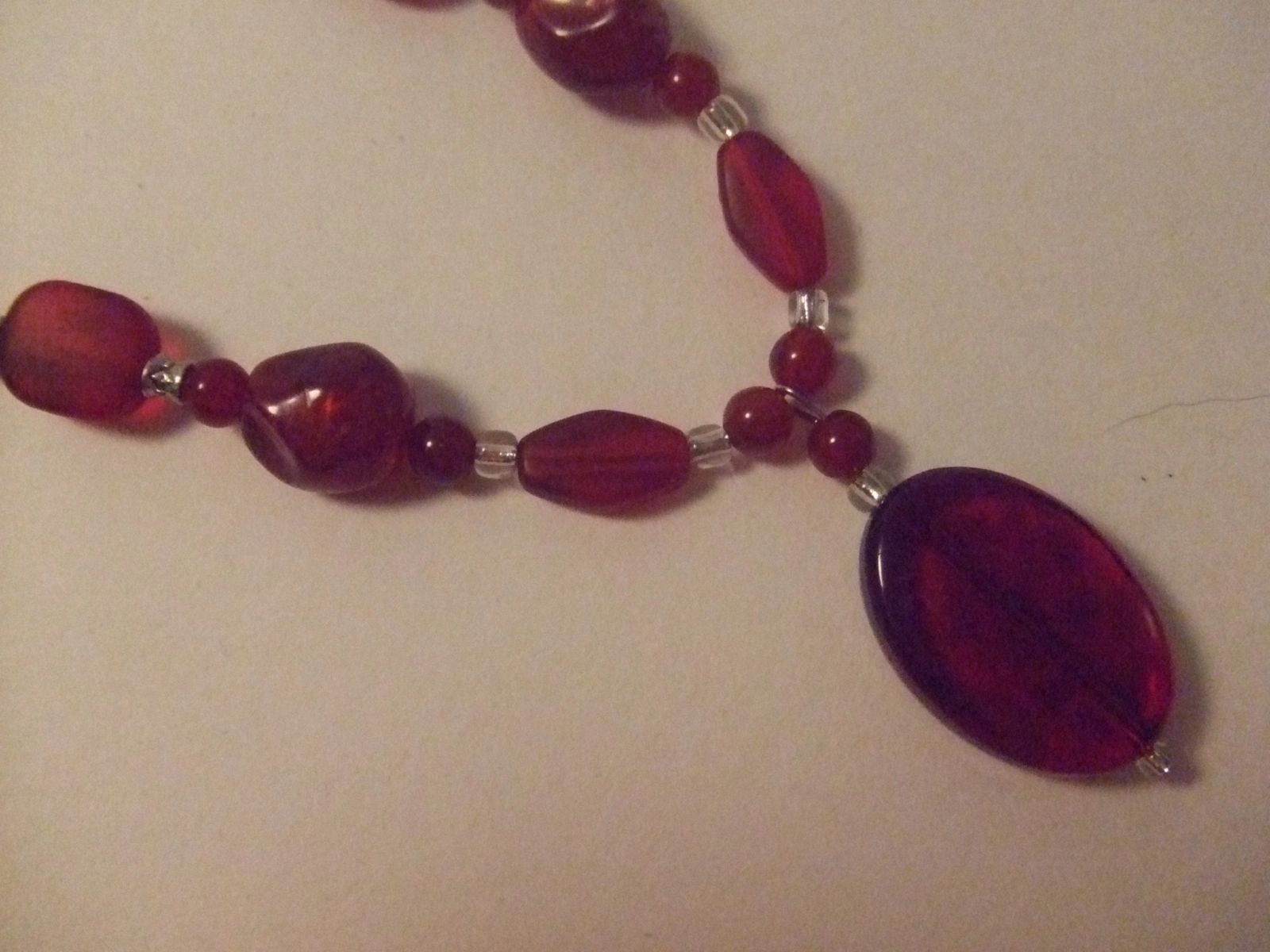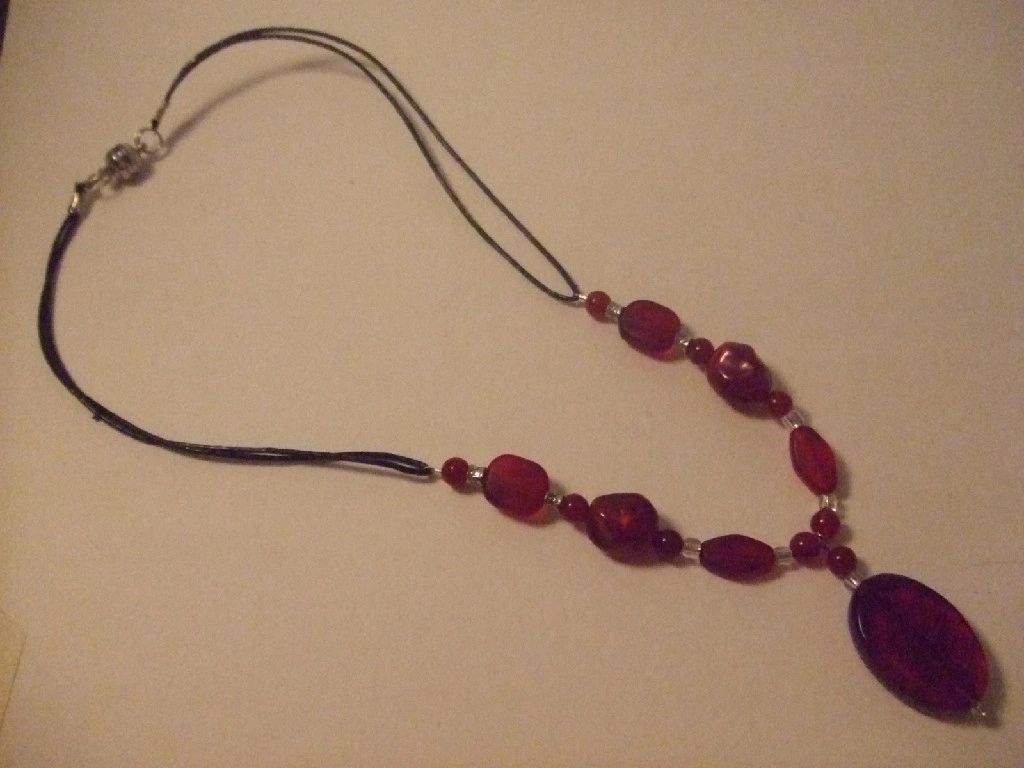 Wine and silver glass and acrylic beads on black cord with ball-shaped magnetic clasp.  18" long
$29
   SALE $24  1103002N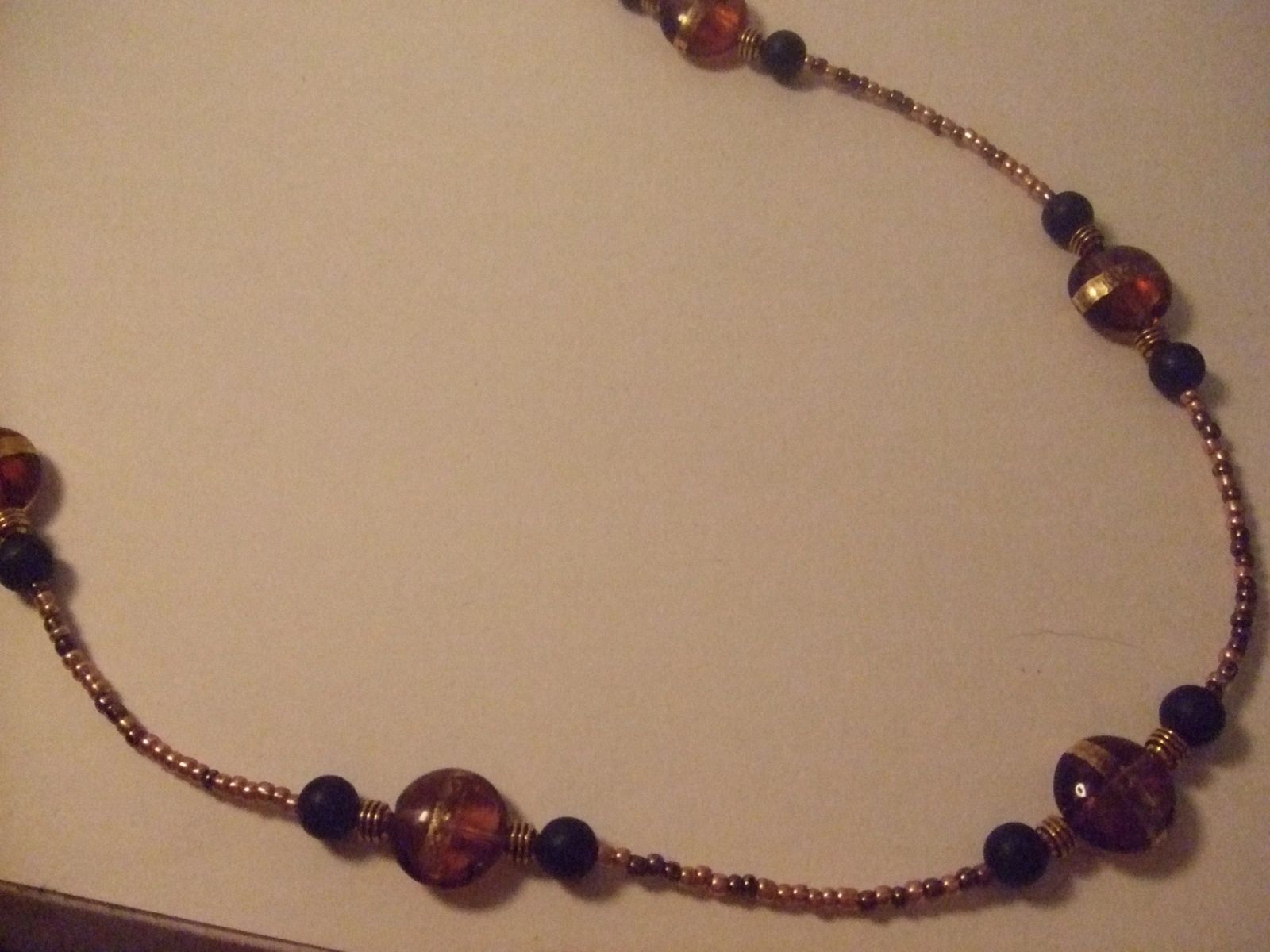 Beautiful copper and black glass beads with screw clasp.  27" long. 
$39
   SALE $29  1103003N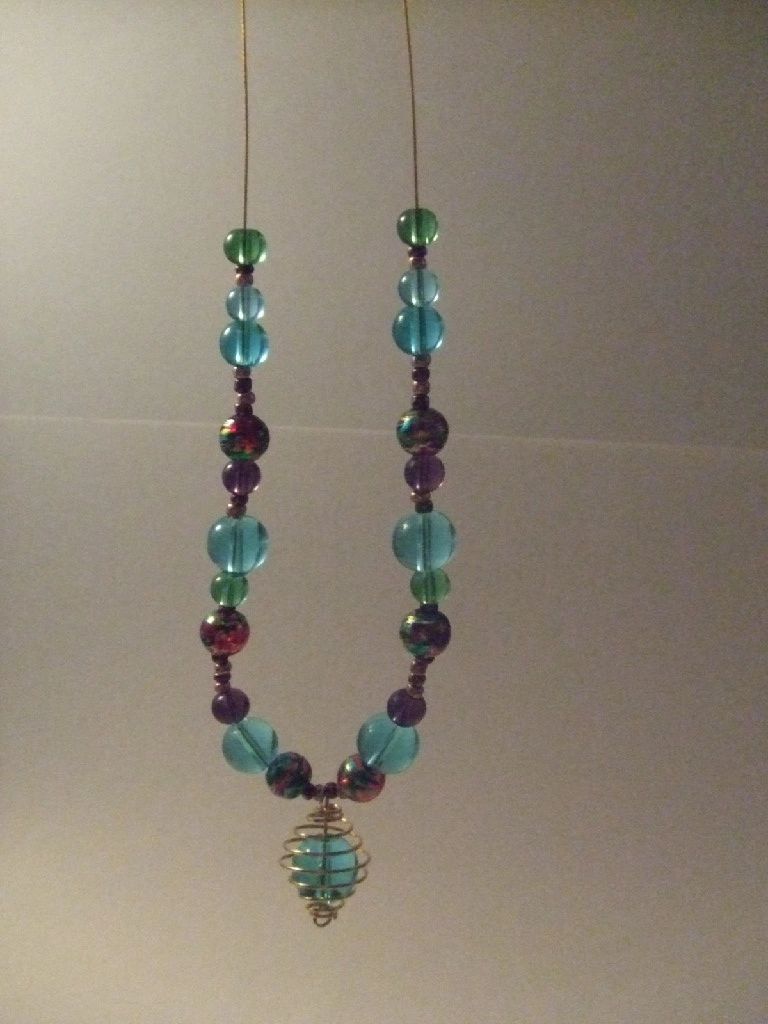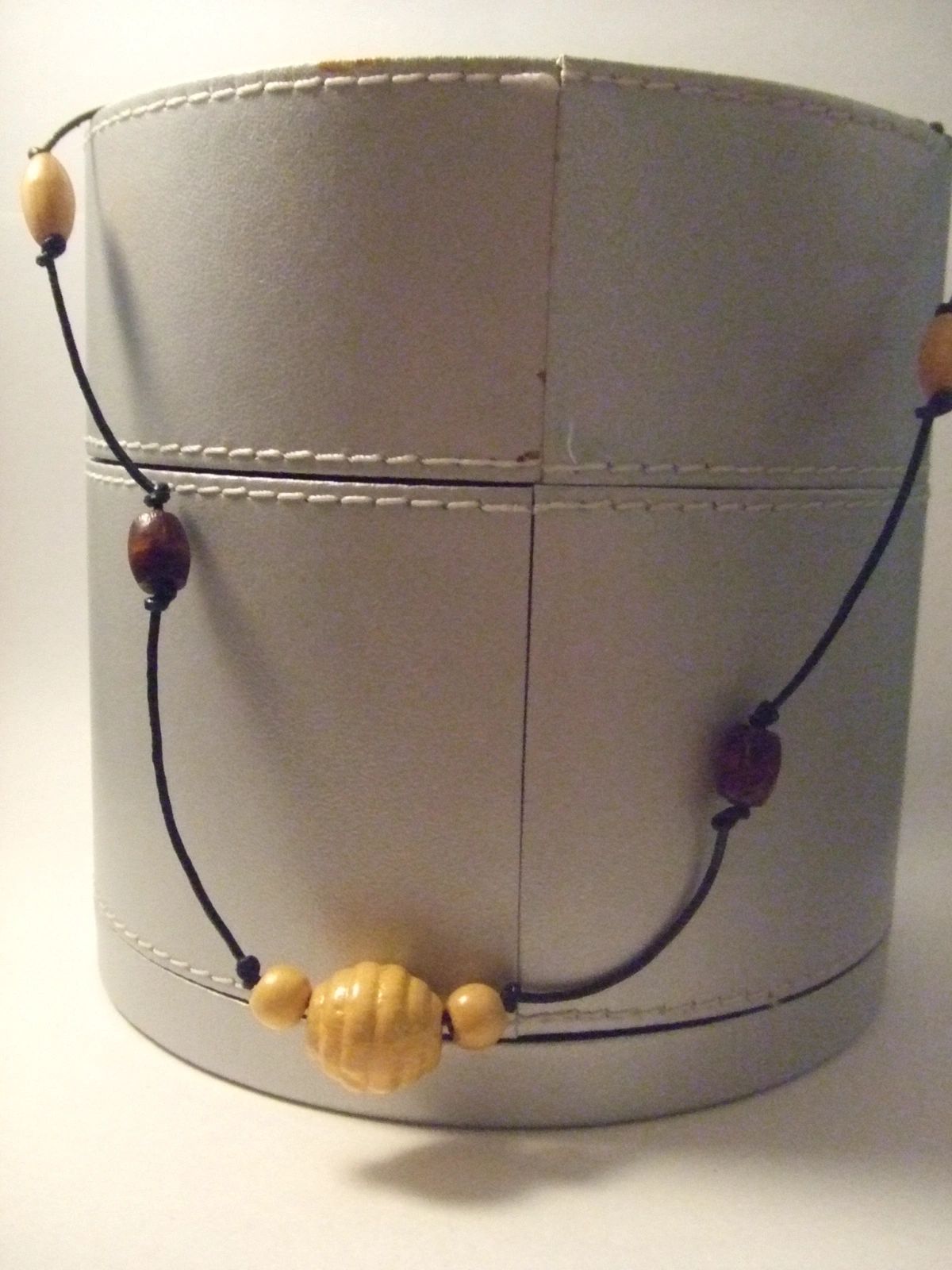 Glass Beads Necklace on Gold Tone Wire OR Wooden Beads on Black Cord   $19/each
Flat metallic beads on black cord $19 1104002N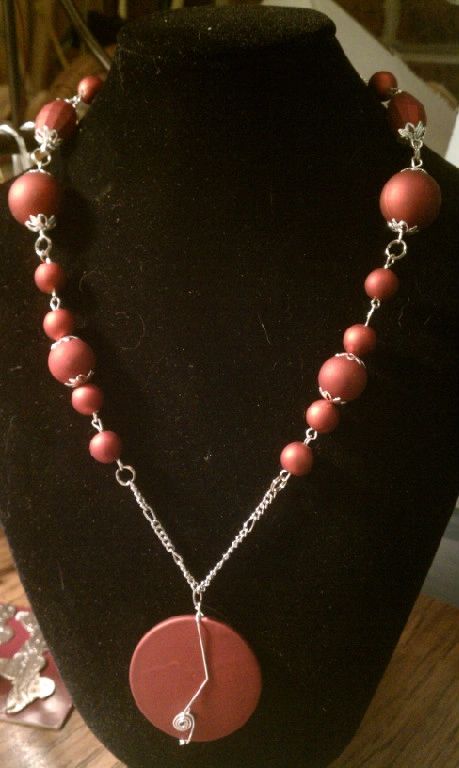 Red rubberized acrylic beads with silver tone accents. $19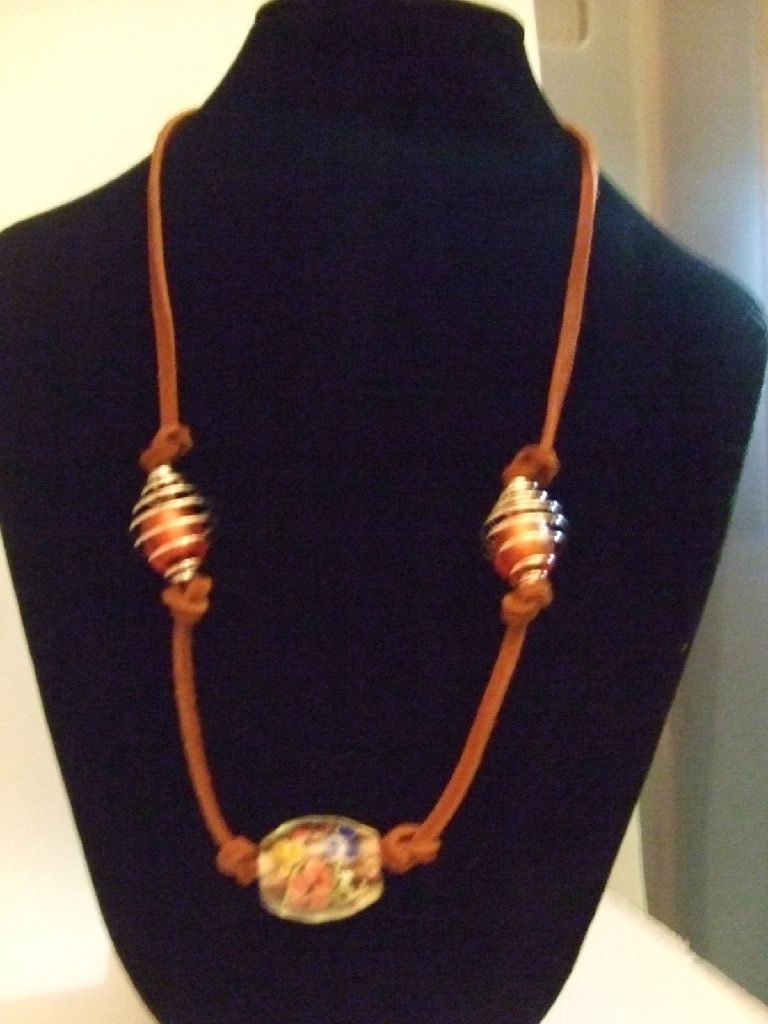 Floral and wire wrapped beads on leather cord. $12


Vintage blue, red, and yellow beads paired with glass squares and bicones on black cord.  $19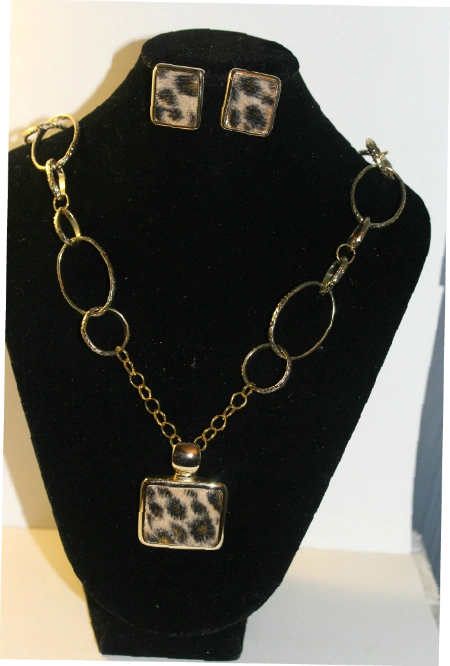 Upcycled Vintage Pendant and Earrings $22